Saturday kind of love (VMF)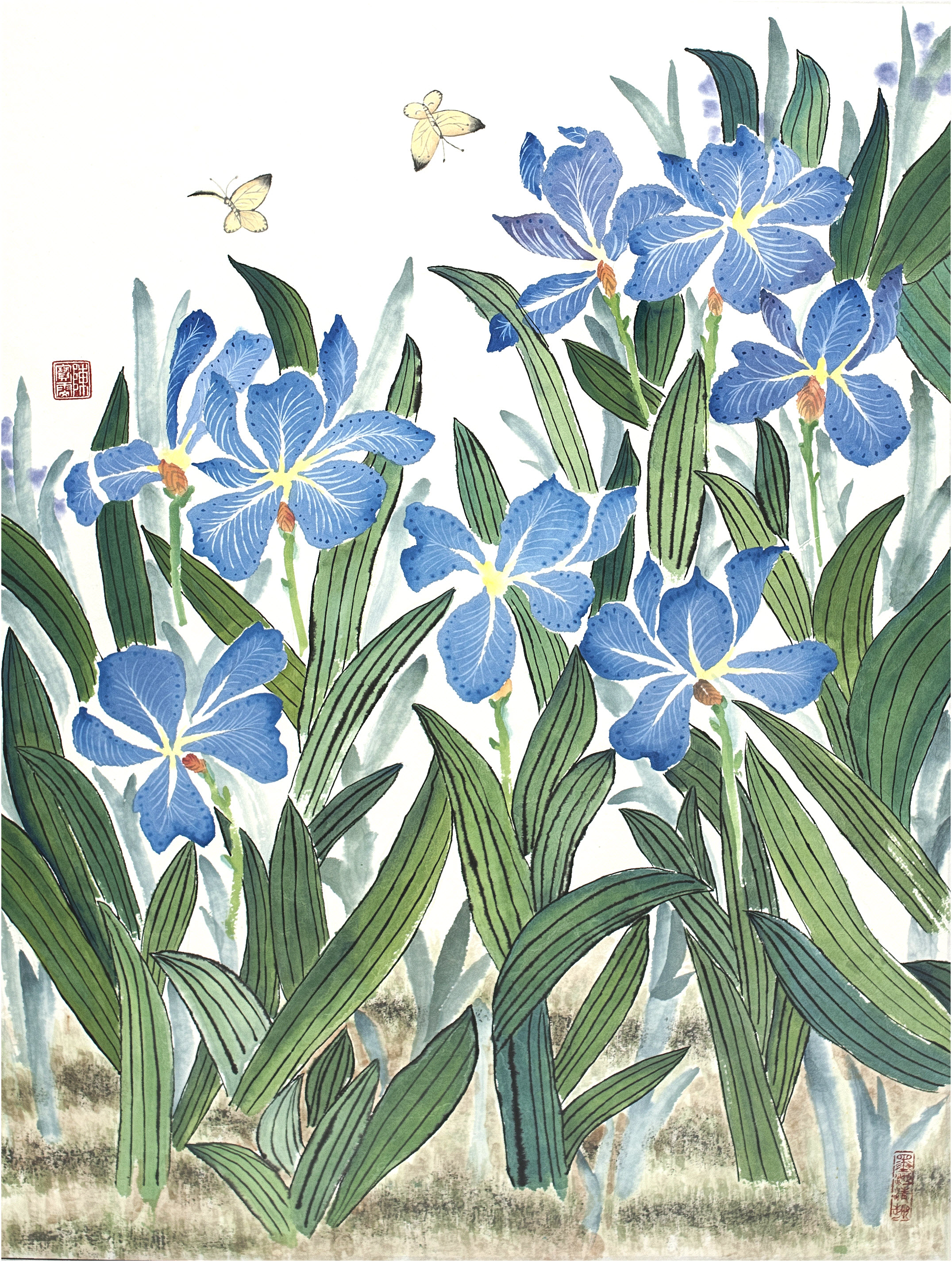 Saturday kind of love (VMF)
This original painting, inspired Carmen's 2019 Vancouver Mural Festival mural at 8 W 8th Ave, Vancouver, BC. The mural title, "Saturday kind of love," is a play on words of the song "Sunday kind of love" released in 1947, which describes the feeling of longing for a lasting life-long love. For Carmen, her "Saturday kind of love" is art. She dedicates the mural to the many mornings spent visiting her art teacher's studio on Saturdays to learn art and practice Chinese brush painting. This painting captures the feeling of a relaxed weekend morning, carefree, like a pair of butterflies fluttering in a blooming iris garden. A print of this original painting is available for purchase for a limited time during the 2019 Vancouver Mural Festival.
Image size: 7.75" x 10.25"
Border: 0.75"
Image size with border: 9.25 x 11.75"

Fine art archival pigment print on off white hot press paper.
Frame and mat not included.
Each print is numbered and signed by the artist. (Limited 50 prints available)
Please allow up to 5 business days for processing. Shipping is calculated at check out.